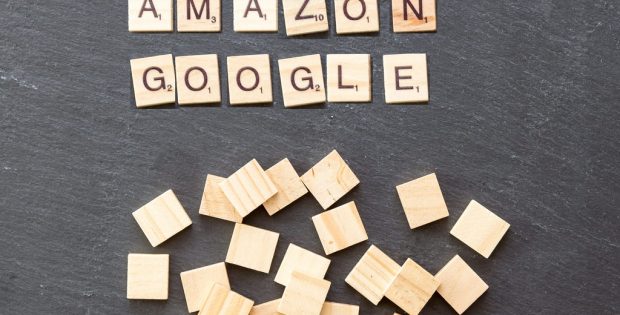 Google and Amazon are developing their own version of AirPods to give Apple some serious competition on the highly successful wireless headphone product space.
Both the companies' versions are set to be launched commercially into the markets in 2019.
Renowned American multinational technology giants, Google LLC (Google) and Amazon Inc. are reportedly developing their own versions of the Apple wireless headphones known as AirPods.
Report cite, the unprecedented amount of success witnessed by the wireless headphones coupled with Apple's supposed slow pace in releasing new updates has prompted competitors to catch up and stake a claim over the wireless smartphone accessories market space.
According to a report by MacRumors, reputed analyst, Ming-Chi Kuo claims that AirPods, currently the most successful Apple product, would be rapidly growing in 2019 when the company releases upgraded models and many Apple rivals follow suit with their own product versions. Google & Amazon especially are expected to give Apple major competition inside the rising market space, particularly due to the former's massive influence in Android as well as the latter's extremely capable & refined voice assistant, Alexa.
In a note addressing investors regarding these developments, TF International analyst Ming-Chi Kuo stated that the company believes that the success witnessed by Apple AirPods' has attracted the attention of Google & Amazon and these two firms would be launching their own AirPod-like products after the second quarter of 2019. Ming-Chi further stated that the combined shipments released by the two brands would likely reach a number somewhere around 10 to 20 million units in the last two quarters of 2019.
For the record, it was estimated that Apple sold over 16 million units of the wireless headphones back in 2017. Further estimates suggest that the sales of the product would be growing significantly and crossing the margin of 100 million units by the year 2021.
Although an AirPods upgrade is reportedly expected to be released in 2019, the exact time of the launch has not been confirmed yet.