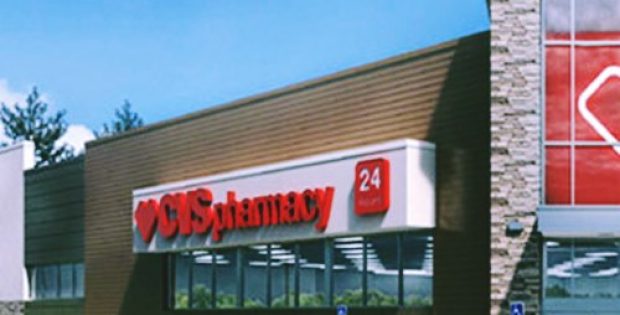 San Francisco's asset management firm, Asymmetry Capital Management L.P. has recently acquired 35,870 shares of retail pharmacy and health care giant, CVS Health Corp. in the Q3 for approximately $2.82 million.
Sources claim that several hedge funds have also purchased additional shares in CVS, including Old Second National Bank (2.3% stakes for around $3.51 million), Blue Chip Partners Inc. (12.9% at $442,000), Northwest Investment Counselors LLC (9.2% for around $1.82 million), Strategic Financial Group LLC (for $308,000), and Advisor Partners (36.6% valued at $1.79 million).
Reportedly, Eva C. Boratto, Executive Vice President, CVS Health, sold 13,311 shares at an average price of $77.16, for a total value of over $1million of CVS Health stock in a transaction in September 2018. Following the transaction, Boratto now owns 55,162 shares of the company's stock, cite sources.
As per recent reports, shares of CVS traded down $2.48, hitting $74.09. The company reported trading volume of 10,555,533 shares, compared to its average volume of 9,197,469. Moreover, the firm currently has a market capital of $75.48 billion.
Incidentally, CVS last issued that its earnings had generated revenue of $47.27 billion for the quarter, compared to the consensus estimate of $47.22 billion. Over the same period in 2017, the firm earned $1.50 per share. CVS Health's quarterly revenue had increased 2.4% compared to the same quarter in 2017. Analysts anticipate CVS Health Corp to post 7.03 EPS for the current fiscal year.
For the record, CVS Health Corporation provides integrated pharmacy health care services. Through its Pharmacy Services unit the firm offers pharmacy benefit management solutions, such as plan design and administration, Medicare Part D services, formulary management, mail order, retail pharmacy network management services, specialty pharmacy and infusion services, disease management programs, prescription management systems, clinical services and medical pharmacy management services.
About Asymmetry Capital Management:
Asymmetry Capital Management, L.P. is basically a San Francisco-based alternative asset management firm that had been founded in the year 2012. The company essentially utilizes a data-driven primary research process in order to identify as well as invest in out-of-consensus healthcare companies which the firm believes, have near-term valuation catalysts as well as asymmetric return profiles.