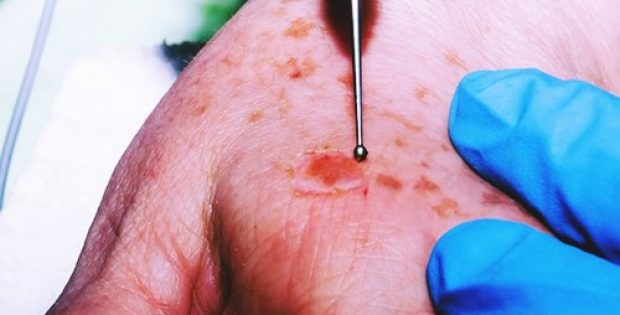 TheKEYTRUDA® is developed for the treatment of Metastatic or recurrentlocally-advanced or merkel-cell carcinoma (MCC) in adult as well as pediatricpatients.
Theapproval is based upon the drug's objective response rate of about 56% inclinical trials.
Merck & Co., Inc., (Merck), a renowned New Jersey-based pharmaceutical company, has reportedly announced that the United States Food & Drug Administration has approved the firm's anti-PD-1 therapy, KEYTRUDA®.
Reports cite, the drug has been specifically developed for the treatment of metastatic or recurrent locally-advanced merkel-cell carcinoma (MCC), a rare type of skin cancer, in adult as well as pediatric patients.
According to a press release by Merck& Co., Inc., the accelerated FDA approval is based on the outcome of aCancer Immunotherapy Trials Network (CITN) clinical trial, CITN-09/KEYNOTE-017.In this Phase-2 clinical trial with over 50 participants that were sufferingfrom the rare skin cancer who previously had not received a systemic treatmentfor the advance disease. The KEYTRUDA® projected a 56% objective response rate,a 24% complete response rate and a 32% partial response rate.
The lead investigator, Prof. of Dermatology at University of Washington School of Medicine, and affiliate investigator at the Fred Hutchinson Cancer Research Center, Dr. Paul Nghiem stated that the trial showcases first line treatment with anti-PD-1 therapy facilitates a meaningful advance for the rare skin cancer patients that have a history of poor long-term prognosis. Dr. Nghiem further added that a couple of years ago, patients suffering from MCC had no other treatment options besides chemotherapy.
The V.P. of Clinical Research at Merck Research Laboratories, Dr. Scot Ebbinghaus stated that MCC is an aggressive & rapidly-spreading form of cancer that has been extremely difficult to treat. Dr. Ebbinghaus further added that the firm is grateful for CITN for initiating as well as conducting the clinical trial and is thankful for all the patients who participated in the clinical trial.
Reportedly, among the 50 participants enrolled in the trial, the average duration they were exposed to KEYTRUDA was 6.6 months.