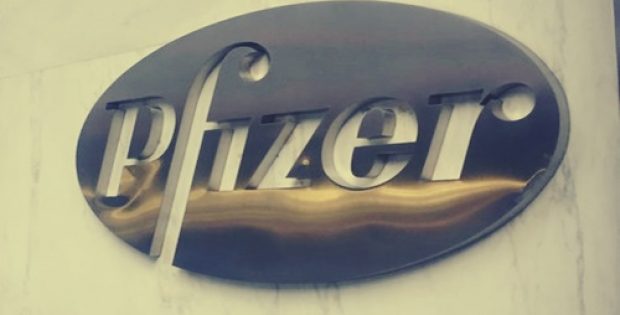 The new drug has been found to be an effective analgesic without being addictive.
Pfizer Inc., the leading American pharmaceutical corporation, and the global healthcare conglomerate, Eli Lilly & Company, have reportedly announced definite top-line results from the Tanezumab Phase 3 study in osteoarthritis (OA) patients. Reportedly, the trial was conducted in Japan and Europe.
In the latest study, Nasdaq reports, subcutaneous administration of tanezumab 2.5mg/5mg was assessed every eight weeks (for a whole 24 weeks) in patients with moderate-to-severe osteoarthritis pain. Patients who were enrolled in the study were having OA for over six years and they had received inadequate pain relief from about various analgesics. Sources close to the matter stated that the patients also reported significant effects of their pain on their functional abilities in everyday life.
In a preliminary safety data it was demonstrated that tanezumab is well-tolerated during the 24-week period of treatment, with low rates of treatment suspensions, given the lack unfavorable events observed among the patients administered with tanezumab and placebo. The trail included a 24-week period of safety follow-up for an observation extending up to 48 weeks.
For the uninitiated, tanezumab is a humanized monoclonal antibody that functions by selectively targeting and inhibiting NGF (nerve growth factor). The NGF levels increase as a result of inflammation or chronic pain conditions, and by inhibiting NGF, tanezumab helps in preventing pain signals produced by muscles or organs from reaching the brain and spinal cord. Tanezumab is the first-ever NGF inhibitor to achieve the Fast Track designation, which is a process that helps to expedite review of novel therapies that treat severe conditions and fulfil unmet medical needs.
Tanezumab has a new mechanism that distinguishes it from other analgesics including NSAIDs (nonsteroidal anti-inflammatory drugs) and opioids. To date, tanezumab has not shown any risk of addiction, dependence or misuse in studies.
For the record, Pfizer and Lilly had agreed to a worldwide co-commercialization and co-development pact for tanezumab advancement in 2013.