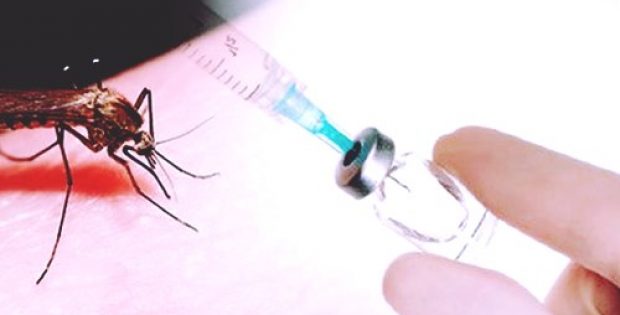 The US-based pharma giant Merck reportedly announced that it has signed a collaboration agreement with Instituto Butantan, a Brazilian non-profit manufacturer of immunobiological products, to develop vaccines which would safeguard against the mosquito-borne dengue infections.
As per trusted sources, both the firms have licensed certain rights from National Institute of Allergy and Infectious Diseases (NIAID) to develop live attenuated tetravalent vaccines (LATV). For the record, NIAID is part of the United States National Institutes of Health (NIH).
Director of Instituto Butantan, Dr. Dimas Covas was reportedly quoted stating that the collaboration intends to achieve the goal of lowering the significant economic and human toll caused by dengue virus in Brazil and across the globe by sharing data from our ongoing vaccine development programs. Covas further stated that Instituto Butantan is looking forward to team up with Merck, which is a recognized global leader in vaccine development.
As per a press release issued by Merck, Instituto Butantan and Merck would work together to share clinical data and other learnings from their dengue vaccine development programs, which would be derived from licensed materials of the NIAID. Moreover, the dengue vaccine candidate of Instituto Butantan, TV003, is presently being assessed in a large Phase 3 study in Brazil, state people aware of the development.
President of Merck Research Laboratories, Dr. Roger M. Perlmutter reportedly commented that the new agreement recognizes the tremendous advances being made by the clinicians and scientists at Instituto Butantan in developing their investigational dengue virus vaccine. Both the establishments have made a commitment to safeguard people across the world, who are at risk of contracting dengue virus.
Instituto Butantan is eligible to receive close to USD 75 million for the achievement of specific milestones related to the development and commercialization of the investigational vaccine of Merck as well as potential royalties on sales.
About Merck:
One of the largest pharma companies in the world, Merck boasts of a specialized, high-quality product portfolio. Presently a leader in the medical care, performance materials, and life science industries, Merck has its global headquarters in Kenilworth, New Jersey, U.S.