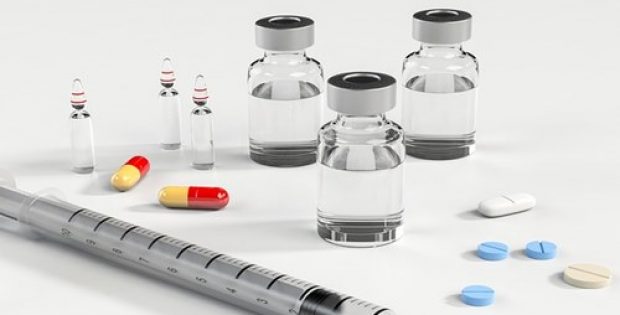 The study found that about 90% of patients receiving the drug combination therapy turned out to be alive after 12 months.
Merck & Co. Inc. and Pfizer Inc. are currently in the news for creating a unique drug combination with Merck's immunotherapy Keytruda and Pfizer's Inlyta, that has successfully benefitted advanced kidney cancer patients to gain a longer life than those receiving the older standalone therapy by Pfizer.
Reportedly, the two leading American pharmaceutical companies presented the results from the fundamental Phase 3 KEYNOTE-426 trial that investigated Keytruda, Merck's anti-PD-1 therapy, combined with Pfizer's tyrosine kinase inhibitor, Inlyta (axitinib), at the 2019 Genitourinary Cancers Symposium. The drug combo, which is the first combination regimen for effectively improving OS (Overall Survival), ORR (Objective Response Rate) and PFS (Progression-free Survival), is intended for the best treatment of advanced RCC (Renal Cell Carcinoma).
Reutersreported that about 90 per cent of patients receiving the combination therapy turnedout to be alive after 12 months, and the findings added to a collection ofpositive clinical data for Keytruda and has made it the most vital growthdriver for Merck, given that the drug is approved to treat several other typesof cancer as well.
Sources close to the matter reported that the results were consistent throughout all IMDC subgroups, including the intermediate, favorable and poor risk groups. The U.S. FDA (Food & Drug Administration) has granted the priority review for a sBLA (supplemental Biologics License Application) for Keytruda and has also set a PDUFA (Prescription Drug User Fee Act), added sources.
According to Dr. Thomas Powles, Director at Barts Cancer Center & lead investigator for KEYNOTE-426, patients with advanced RCC have been facing five-year survival rates historically, given the violent nature of the disease and its long-term prognosis. He further affirmed that the new survival data with the Keytruda merged with axitinib, offers a new, potential treatment option for the RCC patients.
For the record, RCC is the most common kidney cancer type. In 2018, there were about 403,000 kidney cancer cases globally diagnosed, that resulted in approximately 175,000 deaths.